The floors officially 4 ETC. Sundays #ETCMAYC public mint will start on 8th May at 5 pm UTC & will be 2 ETC & we will be putting 5 M3 mutants in the public mint. @eth_classic pic.twitter.com/OBbHfyHoLp

— ETCMayc.ETC (@etcbayc) May 6, 2022
If you missed #ETCBAYC dnt miss #ETCMAYC

Details below as follows

📸 Snapshot will be taken of all Bored Apes on 26/04/22

🪂 Airdrop of the Mutant Serums 🧪
M1 & M2 (Random distribution) will be 03/05/22

🚀 Public sale will be 08/05/22

🛢 M3 Auction after minting finishes pic.twitter.com/YJcoM3lqeR

— ETCMayc.ETC (@etcbayc) April 23, 2022
THE ETCMAYC ON
Ethereum Classic
The ETCMAYC is a way to reward our ape holders with an entirely new NFT—a "mutant" version of their ape—while also allowing newcomers into the ETCBAYC ecosystem.
ETCMAYC is the sequel to the first ape on etc blockchain. If you missed your chance at minting an ETCBAYC Ape, you will have another opportunity at getting your hands on some mutants. Well, as long as you are within the first 10,000. All Apes will cost the same amount.
SERUMS (Only for ETCBAYC Holders)
One way to create a MUTANT is when a ETCBAYC Ape ingests a vial of mutant serum. There are three tiers of mutant serum vials: M1, M2, and Mega Mutant (M3). A snapshot of all ETCBAYC token holders was taken at 8pm UTC on 4/26/22, and all mutant serums that will exist have been airdropped at a random distribution of 7500 M1 and 2500 M2 to corresponding wallets.
If a ETCBAYC Ape ingests an M1 or M2 serum, the resulting MUTANT will retain traits of the original ape.
If a ETCBAYC Ape ingests an M3 serum? Who knows.
NOTE: Serum vials are burned upon use, and a ETCBAYC Ape can only ingest a serum of a given vial-type once. This means that any given ETCBAYC Ape can be exposed to an M1, M2, or M3 vial, resulting in three different mutations of that ETCBAYC Ape. Vials are nasty stuff however. An ape will never ingest a vial of a given type after it has consumed one before.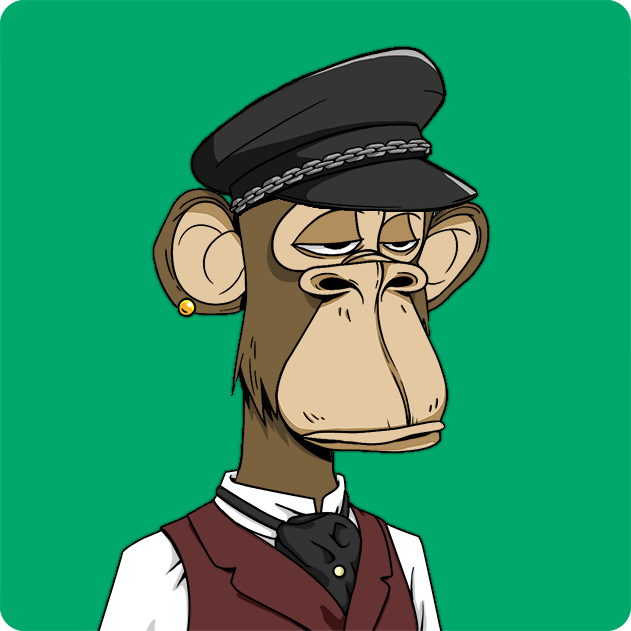 Jarvis
M1 Jarvis
M2 Jarvis
A total of 10,000 Mutant Serums have been airdropped to all ETCBAYC token holders.
10,000 ETCMAYC Mutant Apes will be available to mint. The price to mint a Mutant is 2 ETC.
At the time of minting, Mutant Apes will be revealed. For each mint, a random TokenId is selected. This is to prevent anyone, including the founders, from knowing which mutant will be minted during the sale.
After the end of the public sale, ETCBAYC members will be able to begin mutating their apes with serums here on the site.
MARKETPLACE
Market place where you can trade your ETCMayc
ERC-721
The apes are stored as ERC-721 tokens on the Ethereum Classic blockchain and hosted on IPFS. Purchasing an ape costs 2 ETC.
Fair Launch
Fair Launch, fair distribution
Rarity
20,000 Provably-rare Mutant Ape tokens.
Roadmap
Our goal is to continue these activities long into the future and make it a primary purpose of our community, to be a force for good in our world
Snapshot of All ETCBayc holders
Taken on 8pm UTC 4/26/2022
Airdropping 10K Serums to ETCBayc holders.
Airdropped on 5/3/2022
Public sale of 10K unique ETC Mutants
Started on 5/8/2022
All ETCMaycs sold out!
Ended on 6/8/2022
Activation of Serums!
Started on 6/9/2022
Unique Auction of 7 Mega Serums.
Started on 7/3/2022
Ended on 7/8/2022
Snapshot of ETCMayc & ETCBayc holders.
Taken on 12am UTC 12/23/2022
Airdropping Kennels to ETCMayc & ETCBayc holders.
Airdropped on 1/28/2023
More details coming soon, Make sure to follow our discord.
What is the ETCMayc project?
ETCMayc, is an exclusive 20,000 only mint-able premium NFT. No two pieces of these 20,000 digital beauties are alike. Each being unique and pristine, there is an order of rarity that makes certain ones more valuable than the others. each Mutant Ape is inspired by its Ethereum counterpart.
What is an NFT?
Non Fungible Token, replace Fungible to Replaceable. There you get it! It is unique one of kind item that is provably rare. Think baseball cards on steroids.
How much does an ape cost?
Each ape costs 2 ETC (+gas) with a maximum mintage of 20 Apes. Find out more about our Mint Time in our Discord.
How do I purchase an Ape?
You will be able to mint directly on our website, using Metamask. Mint Now
How do I use my serums?
You will be able to use your serum at "My Wallet" page. Click here
Anything else I should know?
Yup, you need some ETC. You can buy it on an exchange like Coinbase.